Article published in "Fuoco Lento" Year 2009, No. 4, (April 2010): p. 86-87
This month, vineyards and wines are the subjects of a great national event: "VINITALY". Our association, "Diamo Peso al Benessere", takes this opportunity to think about wine, not so much as a drink, but as an ingredient for food that is "beautiful, delicious, healthy, and simple".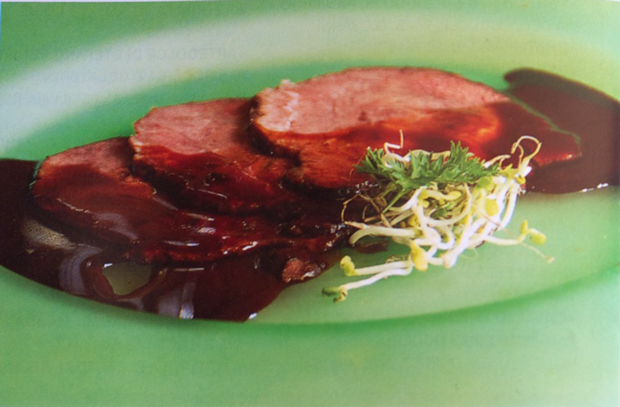 Grapes were a fundamental element of the "garden of pleasures" and were used since antiquity as a fruit plant and also as a decorative element inserted in the gardens of that time that were close to the house. If we happen to browse through some old photo albums, we will find that many Italian homes had lush beautiful grape arbors above the front door. Often it was a "strawberry grape" that produced an delectable aroma on autumn evenings. The women used these fragrant grapes to add to bread dough to surprise the kids with a humble but tasty treat.
Another kind of grapes that existed were "queen grapes", that were left on the vine as long as possible. The "queen grape" was a large golden grape and was considered a symbol of opulence. The more rustic pergolas contained "clinton grapes", a grape that did not require much care or attention. These grapes were resistant to disease and produced a small compact cluster that produced an acidic wine. This variety almost disappeared and the few specimens that remain in our region are used to flavor and refine cakes.
For family use, the vineyard provided nutrition and offered food and fragrance for parties with friends. A bottle could be exchanged for some favor received and the wine was also a good tonic for women who had just given birth. Old wine that was turning into vinegar was given to cows in case of sickness. The wine that became vinegar was also used a salad dressing.
The vineyard was a pastime for older farmers. During the nice seasons, the farmers were committed to fulfilling the many tasks that the vineyard required. The vineyard for family use, in which everything is organic, is now a reality that belongs to few people.
Italian women, in the spirit of "do with what you have," have always tried to use wine as an ingredient to enhance dishes. The economic situation of the household made it impossible to open a bottle of wine solely for cooking. In the past, women used the wine from the bottom of the bottle, which was threatening to tarnish, especially during that time when the wine underwent few elaborations.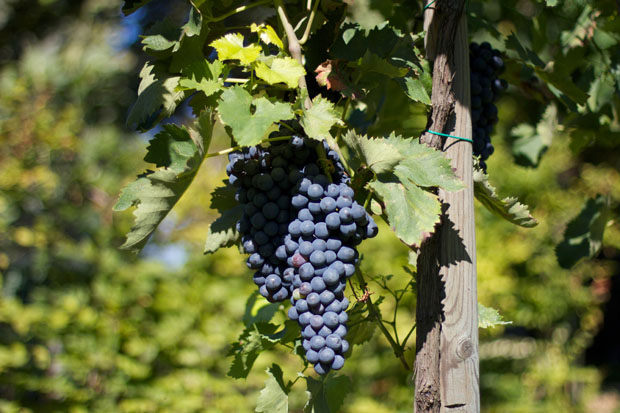 Wine allowed and still allows you to use less fat in cooking, food is enhanced by the characteristics of wine, yielding the varieties and qualities that lie within. Some dishes created by women where the main element is wine have become the great dishes of Italian cuisine. Think of "Brasato al Barolo", a classic Piemontese cuisine, and "Vitello Tonnato" that takes its tenderness and aroma from cooking in white wine and water and the marinades that were created to make gamy meat more palatable. Meat soaking overnight in wine enhances its flavor characteristics without losing its natural flavors.
RISOTTO with the Aromas of Sauvignon Wine
(Serves 4)

½ white onion
1 full glass of sauvignon wine
1 cup of carnaroli rice
2 tablespoons extra virgin olive oil
1 ½ tablespoons of butter
2 heaping tablespoons of parmesan cheese
salt and pepper
2 teaspoons vegetable stock or 1 bouillon cube
16 fl. oz. of boiling water
In a pot, pour the olive oil and chopped thinly chopped onion with a little salt. Sauté over medium heat until the onion becomes transparent.
Add the rice, and with a wooden spoon, stir the rice for a few minutes then slowly add the glass of wine.When the liquid is completely absorbed, add two teaspoons of vegetable stock and a ladle of boiling water. Allowed the liquid to absorb, and keep adding boiling water in small ladles until the rice is cooked (about 20 minutes).
Then turn off the flame. Add butter, cheese, and a little pepper. Let sit for a few minutes, stir once and serve accompanied by the same wine used for cooking.
PEARS with Ramandolo Wine
(Serves 4)

4 small pears "Martin Sec"
½ bottle of Ramandolo wine
4 tablespoons brown sugar
1 cinnamon stick
1 clove
1 piece of orange peel
1 orange with a thick peel
1 packet of vanilla
4 scoops of vanilla ice cream
In a small ice cream bowl, mix together the ice cream with the grated orange rind and place it in the coldest section of the refrigerator.
Carefully wash the pears. Peel them, taking care to leave the stem. Place the pears in a high-sided pan that can hold the pears upright. Over each pear, pour a tablespoon of brown sugar. Add the spices, vanilla, and the piece of orange peel to the pot. Cover the pears (about two thirds of their height) with the wine. Cover the pot with the lid and boil until the pears cook. They should be soft but not falling apart.
Remove the pears with a spoon, place them on a plate and remove the spices and orange peel. Continue to reduce the cooking liquid until you notice the formation of foam and thickened liquid. Turn off the heat.
Place a single pear on each plate, carefully cutting the stem and fold it out like a fan. Place a scoop of the ice cream that you mixed with the orange peel and on each plate, pour a bit of the cooked wine.
PDF