The first time I tasted a Cream of Celery soup was 30 years ago at the house of a family from Udine. They prepared this dish and I was impressed by its delicate flavor. I didn't dared to ask for the recipe because at that time it was considered rude to ask for the recipes of the dishes tasted during a visit. Later, on a trip to the U.S., I enjoyed celery in a Waldorf Astoria salad made with apples and walnuts.
Over 90 years have spread vegetables and fruit shakes and here and there and celery gave a tasty and original touch to the various mixtures.
In my family, celery always had the role of simple flavor in the broth and sauces. Only in winter, when there were no fresh vegetables a did we eat boiled celery root salad. When I started to know celery's properties (see the Buying Guide section) did it become an important element in my winter kitchen.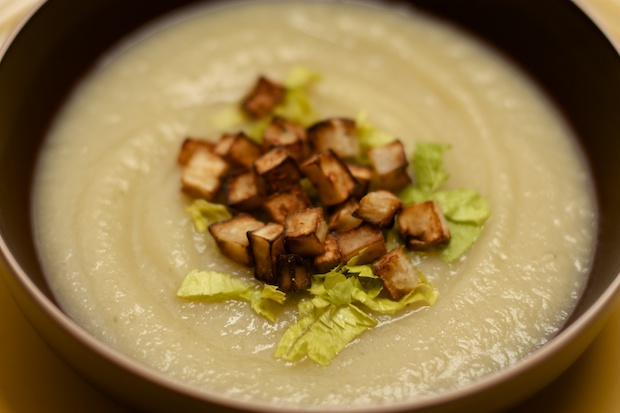 Continue >>>