This post is also available in: Italiano
This simple recipe is perfect for a night that you want to cook something nice in a short time. For the simplicity that characterizes this dish, it is necessary that the squid is very fresh.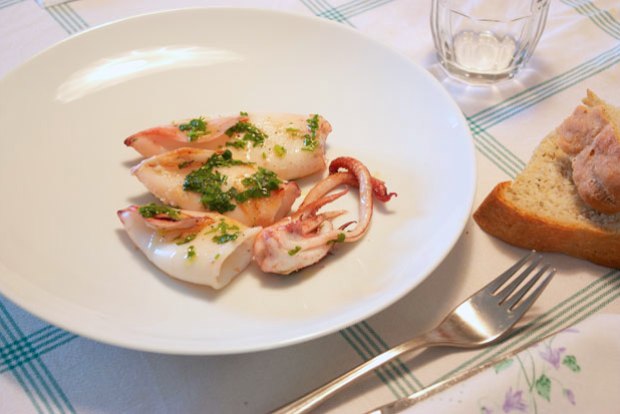 This plate can be served simply with a fresh salad.
GRILLED CALAMARI
Preparation time: 10 minutes | Cooking time: 5 minutes to heat the grill pan and 10 minutes for cooking
(Serves 4)

2 pounds calamari
1 small bunch of parsley
1 garlic clove
3 tablespoons extra virgin olive oil
salt and pepper
Heat up a non-stick grill pan over high heat. After 5 minutes check that it is hot. While the grill pan is heating thoroughly, wash and dry the squid. Lay the squid in the hot grill pan and cook, about 5 minutes per side.
Finely chop the parsley and garlic and put it in a small bowl with the oil, salt, and pepper. Mix thoroughly.
Place on individual plates and pour a little of the parsley sauce over each portion.