This post is also available in: Italiano
This month you can begin planting new trees in the garden or terrace or at the edges of the garden. If you enjoy color in the winter months, I recommend planting shrubs that produce colorful berries in autumn. This way you will be able to collect useful elements to decorate the house, the table, and to use as cooking ingredients.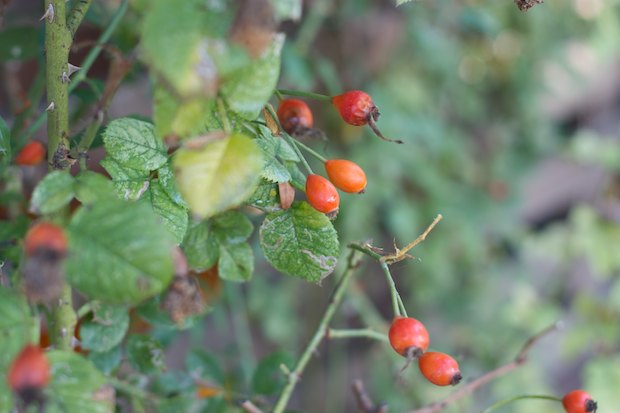 A simple sprig of berries with some colored leaves can create the right atmosphere to make dinnertime more beautiful. These shrubs or trees will ensure that you have everything you need for Christmas decorations. Some varieties of roses and berries, in particular antique varieties, produce only one flower a year with nice clumps of berries.
Growing these shrubs and roses is not difficult. Generally they do not need any special care except watering if the summer when it is really hot and a light pruning in the spring. If you do not have time for pruning it is not a problem, but pruning will increase the production of berries. As an example, some of these varieties from my yard and that of my uncle are illustrated below. In a nursery closer to home will find the varieties best suited for the terrain and climate of the country where you live.
Azzeruolo: (below)
Plant of considerable size, produces small edible apples that can be used in cooking to spice roasted pork.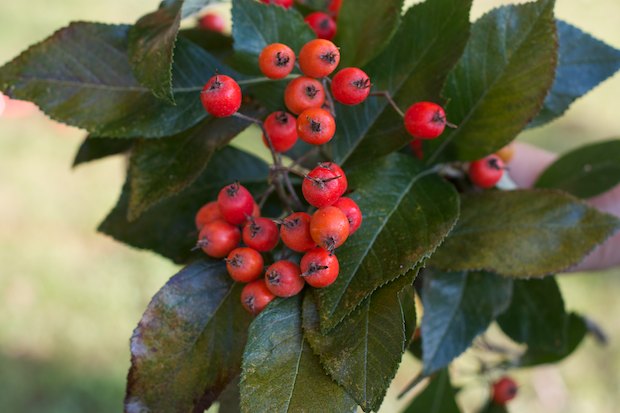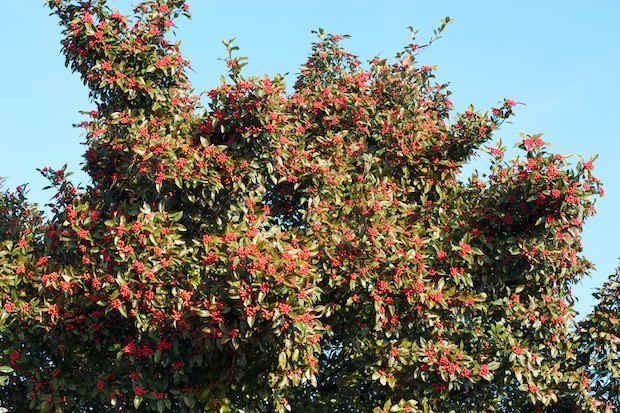 Cotoneaster: (below)
Shrub suitable for hedges that isolate elements, has clusters of berries that last from autumn to winter. It is suitable to decorate door frames, creating green and red colors at Christmas time.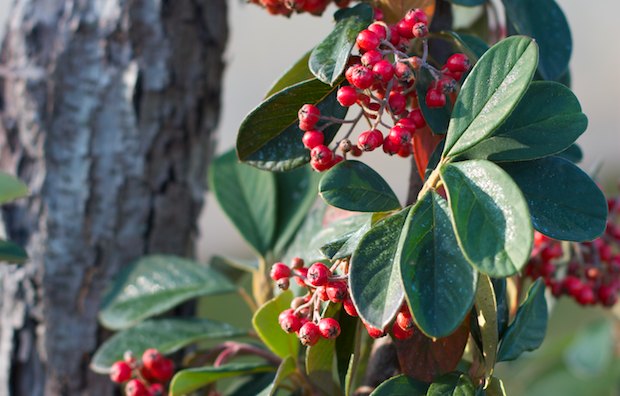 Pyracantha: (below)
Shrub suitable for hedges, has varieties that produce berries of different colors from yellow to orange to red.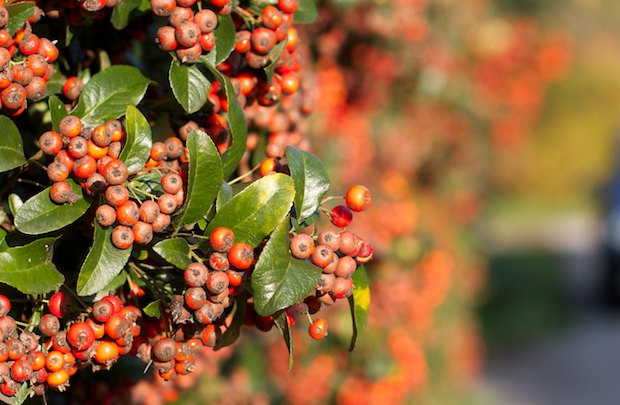 Nandina: (below)
Large shrub that produces large white flowers in spring and bright red berries in winter, very durable and also takes away some of the heat from the house in the summer. Suitable for a Christmas table centerpiece.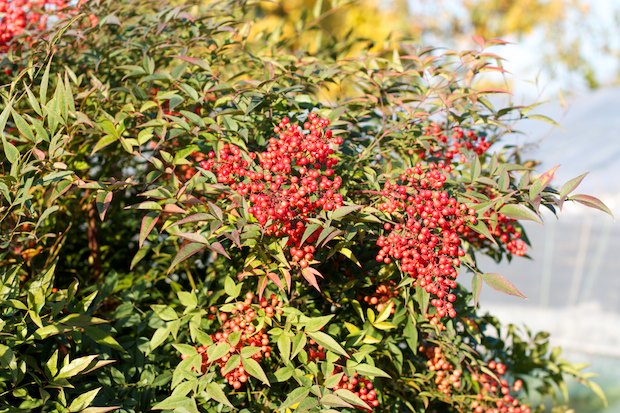 Callicarpa Bodinier: (below)
Large shrub with unusually colored berries suitable. For a Christmas table, they are quite original.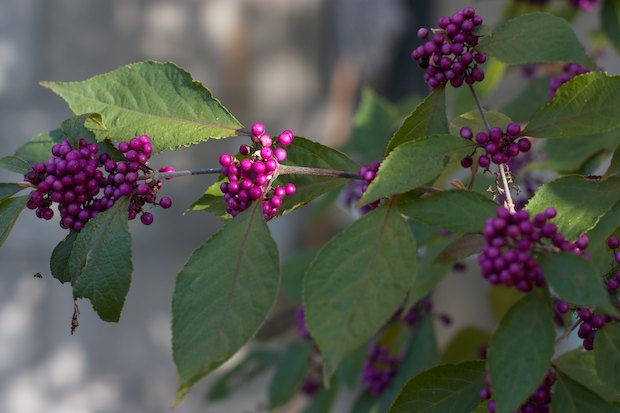 Rosa glauca: (below)
Rare old rose with 5 petals that lasts only of short duration. The berries are well adapted for floral arrangements.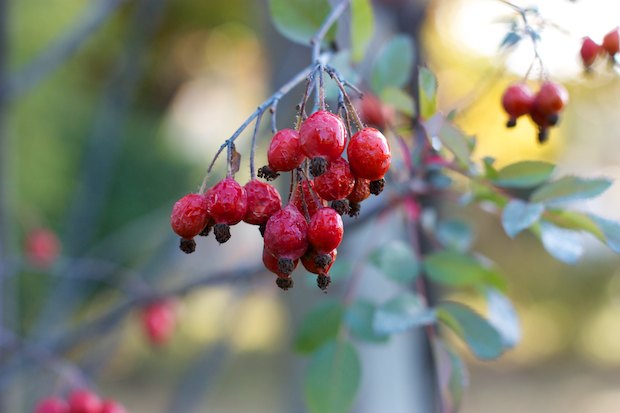 Rosa rugosa: (below)
Fuchsia pink single flowers. Produces berries in September. One branch is enough to bring a touch of class to the table.