This post is also available in: Italiano
A centerpiece helps to set the mood at Christmas. It is important to use simple natural elements, collecting things from the garden or from a walk in the woods or fields. I propose some compositions that I prepared using only the elements that I personally collected.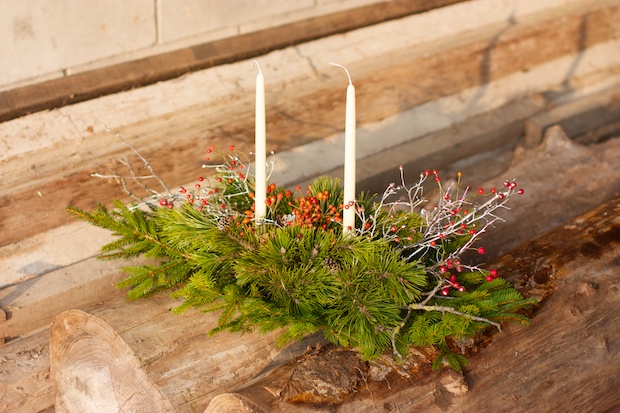 There are three types of spruce (collected on a walk in Slovenia), some branches also have small pine cones that I left untouched on the branch. The composition consists of silver sprayed azarole branches, red berries, and the pine branch natural pine cones.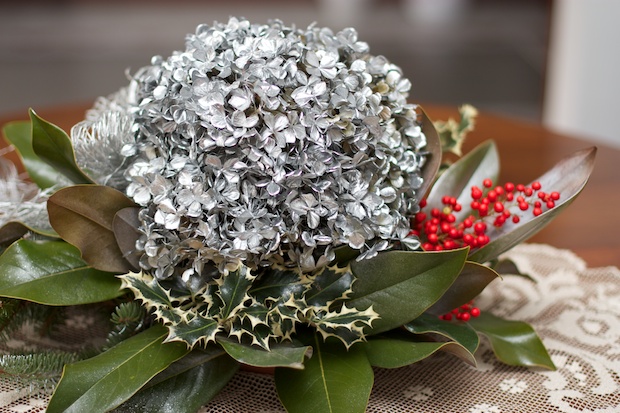 Last spring at a garden show, I noticed a giant hydrangea flower that had never seen. I bought it and before the end of the summer, cut and dried it, planning to use it at Christmas. I added silver magnolia leaves from the garden of my Aunt Rita, branches of an old Christmas tree transplanted along the river that runs alongside the field of my house, and a sprig of nandina red berries. Mottled holly (black and green) references Christmas, and a large silver ribbon makes it all festive.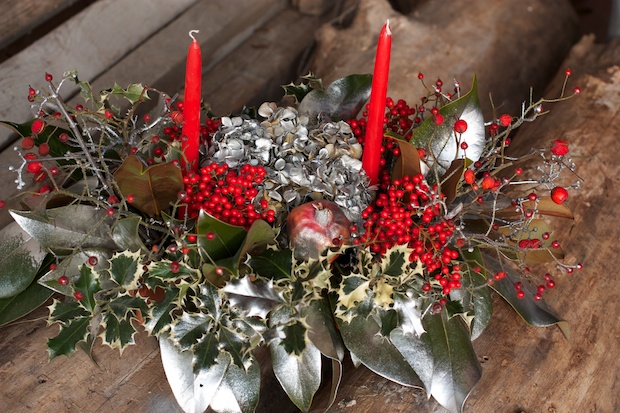 I prepared this piece for my sister.
Magnolia leaves make splendid little silver compositions. At the center of the silver hydrangea are nandina berries that bring out the natural red. Branches of dogwood berries and silvery pink and variegated holly finish off the composition.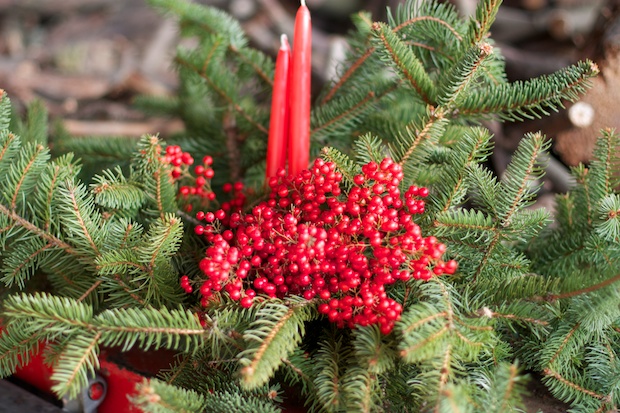 This composition uses only spruce branches and nandina berries. It was made for a bench at the entrance of my mother's house.