This post is also available in: Italiano
Saturday morning we harvested the Merlot grapes from our small vineyard. The harvest has always been a fascinating event, especially for those who do not normally work in the country, so it becomes an opportunity for an extended family and gathering of a few friends. This year Rachel, an American friend of Colleen, was with us. She photographed all the different stages from the harvesting to the crushing. Since the harvesters were numerous, I dedicated myself to preparing lunch. The preparation required various trips from the kitchen, one for the gathering of grapes, herbs, peppers in the garden and another to set the table under the arches of our porch. Between one trip and another I saw various delightful scenes, silly games that were created between my son and his cousins, as playful as they were when they were children, and chatter between Rachel and and my American daughter-in-law while they gathered the grapes, happy to finally have a long conversation in English.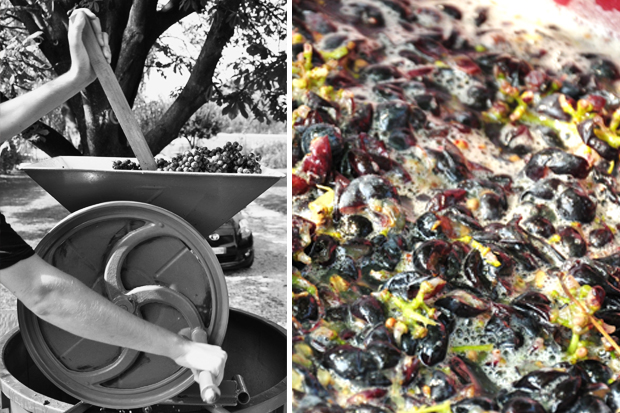 I decided to prepare something simple in theme with the day's activities. The menu consisted of "straccetti" (strips) of turkey, grapes, peppers, tomato salad, Zaleti cookies with zabaglione (this preparation was carried out with the help of my nephew Enrico). The strips of turkey grapes were highly enjoyed so I decided to present the recipe.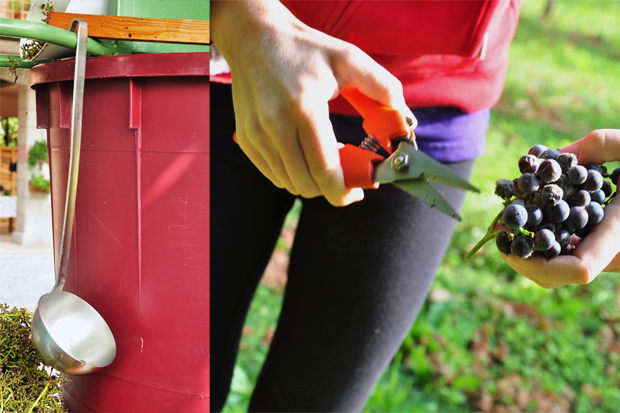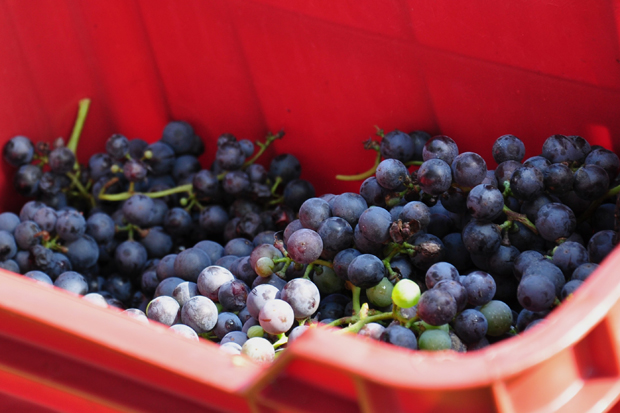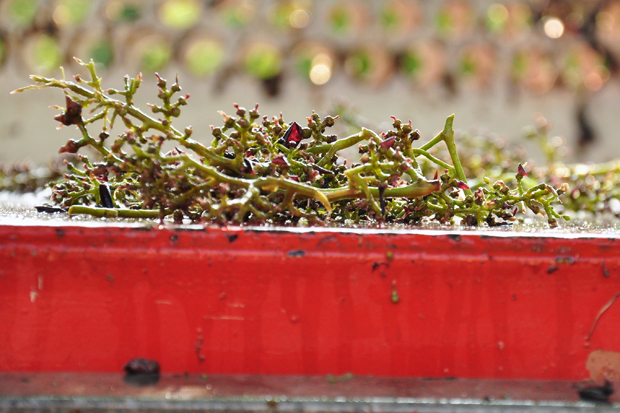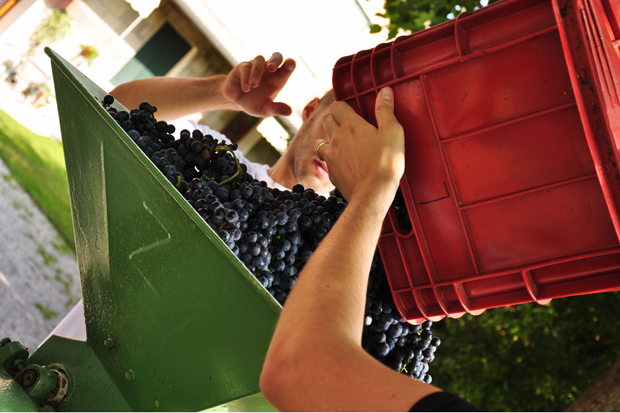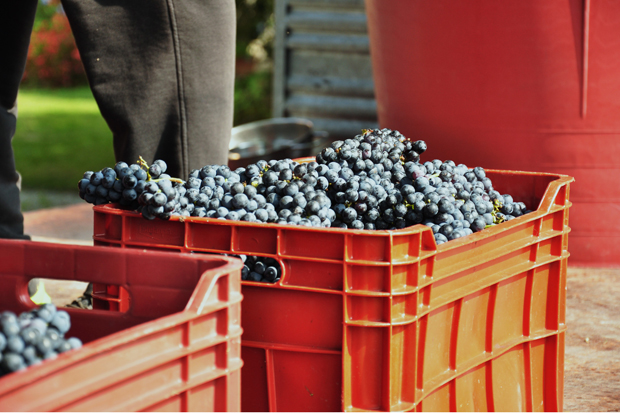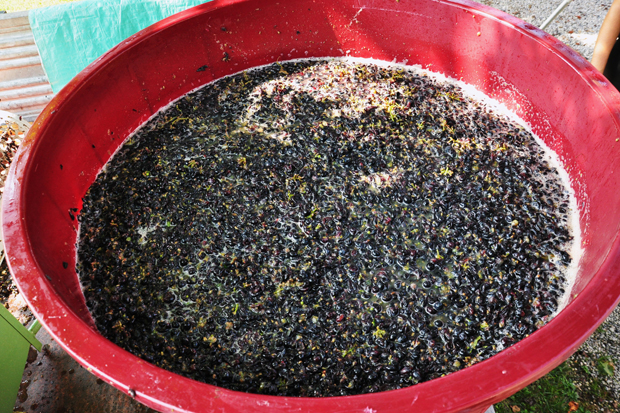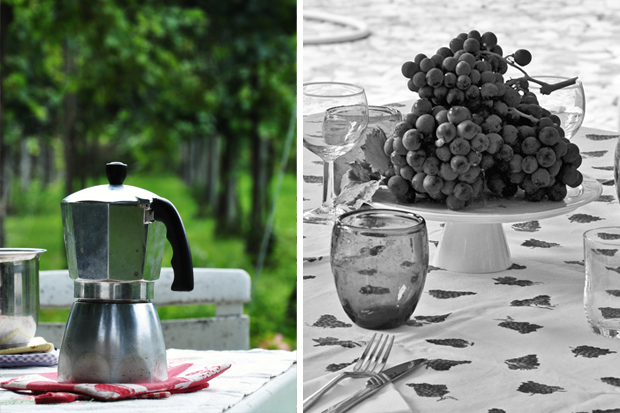 TURKEY STRIPS WITH WHITE AND RED GRAPES
Preparation time: 15 minutes | Cooking time: 15 minutes
(Serves 4)

4 slices of turkey breast or chicken (around 1 ½ pounds)
1 small bunch of white grapes
1 small bunch of red grapes
1 full glass of white wine
4 tablespoons of flour (farro flour if you have it)
6 tablespoons extra virgin olive oil
2 sage leaves
2 cloves of garlic
1 small onion
salt and pepper
Cut the turkey into strips. Cut the grapes in half and keep them aside on a plate.
Flour the strips of turkey on a plate. Add the turkey into a large pan with the olive oil, havled onion, 2 cloves of garlic, and sage leaves. Bring to a boil and leave it for about 2 minutes to allow the herbs to cook.
Remove the herbs and garlic with a slotted spoon and pour the flavored oil into the pan with the turkey.
Sauté the strips over high heat for about 1 minute then add in the white wine, when it is evaporated season with salt and pepper and cook for about 10 minutes. Add in the grapes and turn off the burner. Cover with a lid and let the grapes give off their aroma for at least 10 minutes.
Serve directly from the pan or a serving bowl.