This post is also available in: Italiano
I would like to propose three Christmas menus so that everyone can find ideas to suit their needs. The Christmas season has many opportunities to stay at home with family and friends so you might try all three of them, of course we should always remember to choose the dishes based on the tastes of our guests.
All the recipes are simple and apart from the sea bass fish menu, also inexpensive. I remind you that sea bass can be replaced by a Bosega (a variety of mullet, a typical fish from the Adriatic) or simply with a trout. You just have to remember not to flake the fish and dry it well.
Last year I prepared a sea bass cooked in a salt crust in honor of our American guest Josef. He was very enthusiastic and after returning home to the state of Montana, he decided to make this recipe with a trout that abounds in the rivers of the green state. The success was such that he sent me the photo of that nice lunch he prepared. The recipes are not all in the blog but within 10 days will all be published. Good luck and Merry Christmas to all.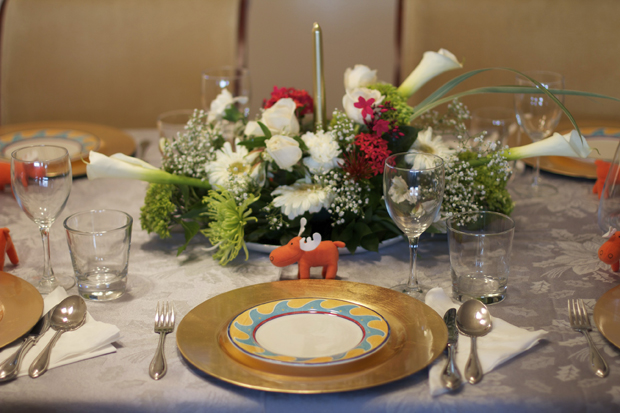 CHRISTMAS MENU

Traditional Menu:

December Salad
Pumpkin Sformatino with Walnut Sauce
Cream of Cauliflower Soup
Pork Loin with Wild Apples
Sweet Hearts of Christmas

Fish Menu:

Shells in Puff Pastry
Christmas Scroll
Sea Bass in Salt Crust with Ginger Sauce
Fennel Mousse with Peperoncino
Meringue

Vegetarian Menu:

Crostini with Vegetables and Seafood
Crepes with the Scent of Winter
Artichokes Stuffed with Mushrooms
Black Forest Cake