This post is also available in: Italiano
A few days ago, along with Colleen (my daughter-in-law), we conducted a lecture on different kinds of filled pastas for some Austrian ladies who were guests at the Borgo dei Conti della Torre, a farmhouse in an old dwelling on the banks of the river in Morsano al Tagliamento.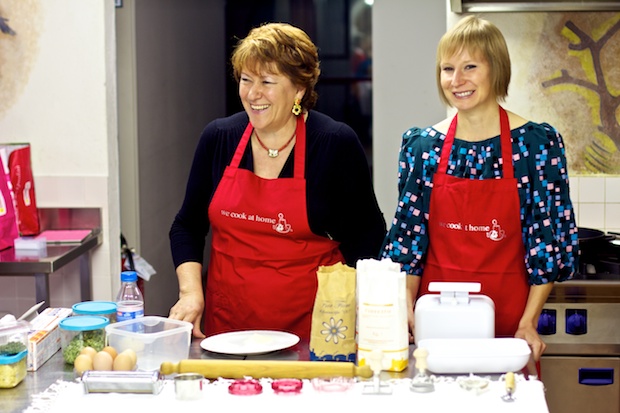 It was a nice evening with curious and interested guests. We presented the classical way of preparing Italian dough, comparing it to the traditional stuffed pastas of central Europe and other nations. The discussion contained three different types of pastry dough, one used corn flour and each was paired with a different filling and a sauce.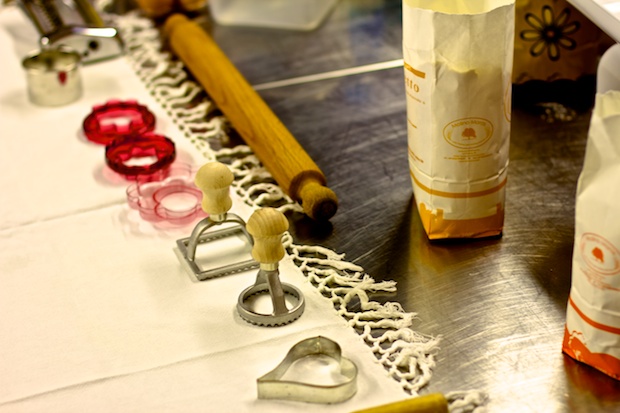 The participants were able to see how the quality of flour used will facilitate the success of the dough. In our case we used the flour from "Molino Moras" that represents excellence of the Friuli region. Our region, thanks to the abundance of rivers, canals and irrigation ditches, has a strong tradition in the field of grinding grain. Much of this tradition has been lost and today the mill with millstones have become museums, but "Molino Moras" is here to show that there is still someone who likes to keep the quality in spite of the commitment and effort.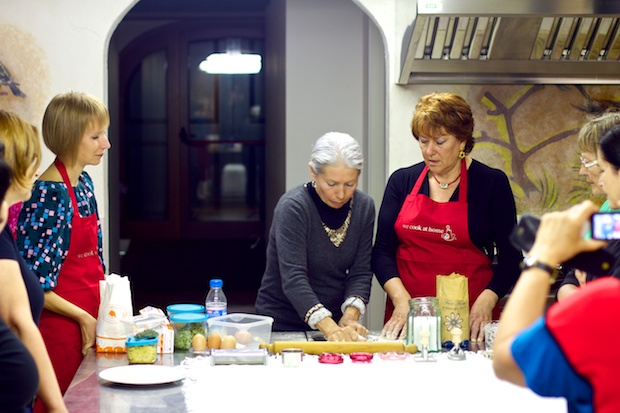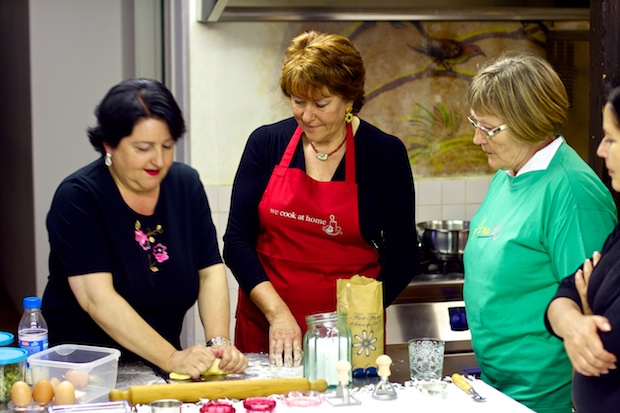 Even the eggs were the subject of attention, having used those from our house, which have a yolk that is much more colorful than those normally found on the market.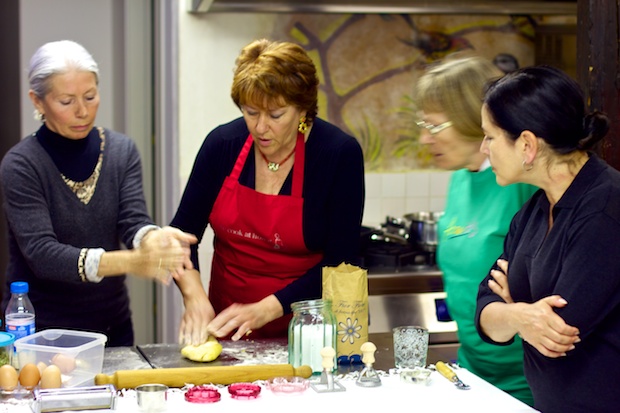 At the end of the evening the guests were able to enjoy:

RAVIOLI
with a ricotta, beet greens, spinach filling and a butter and sage sauce

MEZZELUNE
with a white asparagus filling and a shrimp and green asparagus tip sauce

CAPPALLACCI
with a rabbit filling and leek and walnut sauce