This blog is now transforming into a new formula after a few years of silence.
The first edition dates back to 2011 when, thanks to Colleen, my daughter-in-law, I started publishing my recipes, also translated into English.
Colleen, born in the United States, was surprised that even with a demanding job, I managed to put a healthy and appetizing dinner on the table every evening. She discovered that cooking can be a pleasure, not only for those who eat but also for those who prepare.
She discovered that many preparations consist of a few simple steps and what really counts is the use of fresh and excellent quality products.
With a degree in graphic design, she was impressed by the colors and scents that Italian cuisine always incorporates. Her curiosity and desire to learn and experience have made Colleen an excellent cook and a good photographer of dishes.
Today Colleen and my son live near Boston and I go to visit them for long periods. Our harmony, thanks to the food, has made us close. Today I have learned to juggle with Italian recipes and American ingredients and she, starting from simple Italian preparations, has learned to adapt them to her American culture and experience. The results are dishes that are sometimes fast but always take from that part of the knowledge acquired in Italy linked to respect for the ingredients and the search for quality and the constant use of fresh elements starting from vegetables.
In Italy I live in a large house built in 1912 which was once a farm. The farm is no longer there but there is still a large vegetable garden which for some months now has been a full-time job and a chicken coop. The hens and their eggs help me to keep the image of my childhood that has characterized my life so much.
Colleen does not have a vegetable garden but has recreated on the terrace of the house a corner for a vegetable garden cultivated in buckets.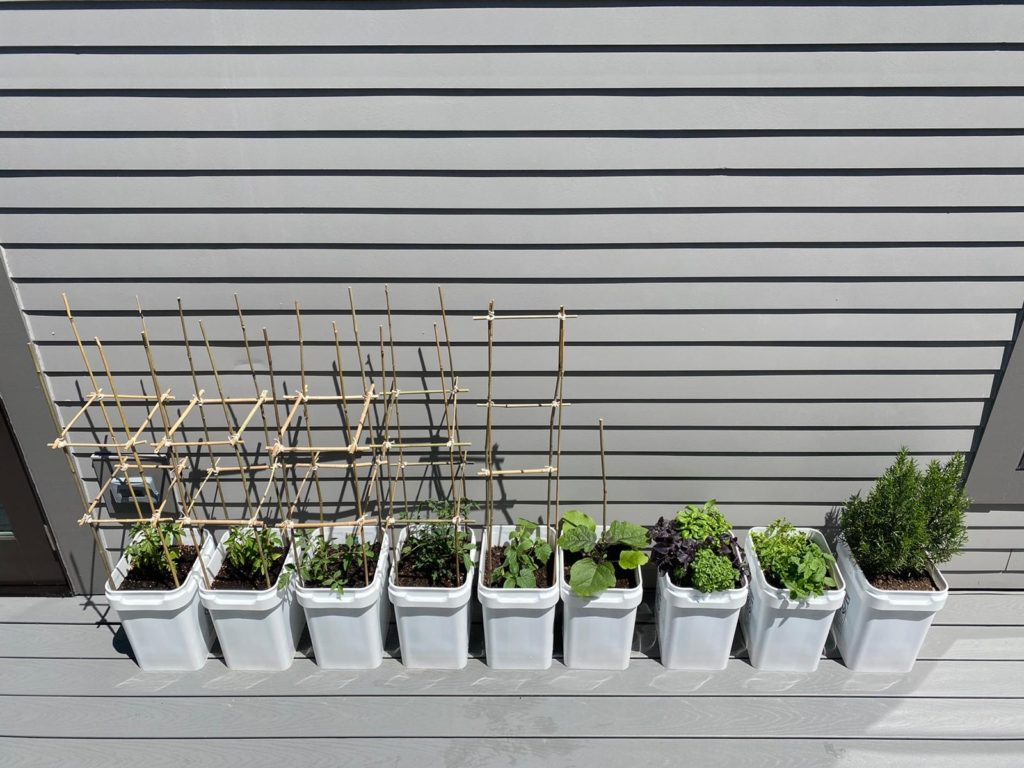 Her supply of many fresh ingredients comes from the various farms which are also present and open to direct sale in New England and which she has researched with much attention.
This Blog will therefore be 4-handed and will bring together the two sides of the ocean and two different generations.