This post is also available in: Italiano
December signifies Christmas and all of its atmosphere. Christmas is a magical moment for us. I can say without exaggeration that when my husband and I designed the space in our house, we immediately thought of a place for the Christmas tree. I already start thinking about Christmas dinner during the summer holidays. If I find some product (that can be stored) that can be used at Christmas during vacation, I buy it and keep it hidden as a surprise for my family. If you want a Christmas dinner that turns out perfectly, you must provide generous attention to the people who sit at the table in that special moment.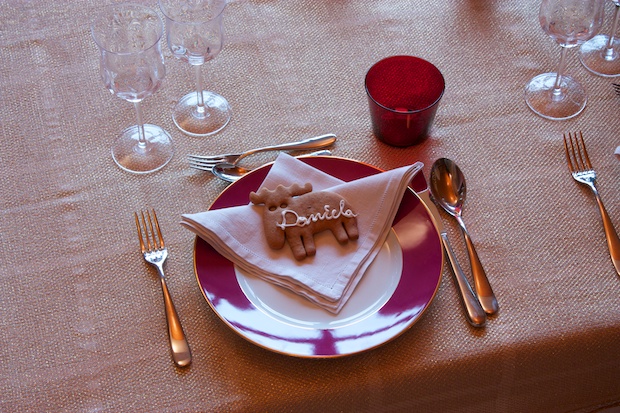 The table should be decorated even if you only have things of little value. The centerpiece can be made from twigs and berries gathered during a walk in the countryside or the woods, or if you are lucky, from your garden.
Christmas lunch shouldn't be made at home just because it is customary or expected. It's a gift and time share good things and an antidote to sadness and life's problems.
The menu of the month is designed to provide useful ways to organize this dinner. The recommendations for the expenditures are also devoted to the choice of wines for the Christmas menu. The vegetable section presents two table centerpieces made from things gathered in the garden and woods. December garden soil is frozen and the only activity we can do is read a good book while snuggled up in an armchair to prepare for the activities of the spring.
Recipes of the Week, December 15 to 21

The menu for this week contains useful recipes to make your Christmas Lunch.

Thursday / December Salad (cold appetizer)

Friday / Spinach Sformatino with Mushroom Sauce (hot appetizer)

Saturday / Cream of Lentil Soup (first course)

Sunday / Turkey Roll with Garden Fragrances (second course)

Monday / Roman Artichokes (side)

Tuesday / Marron Glace Mousse with Persimmon Sauce (dessert)

Wednesday / Pomegranate Sorbet