This post is also available in: Italiano
This simple recipe comes from the practice of philosophy: "to do with what you have."
In this case it is the opportunity of a freshly caught fish, wild rosemary island of VIS (Dalmatia) and a poorly equipped kitchen.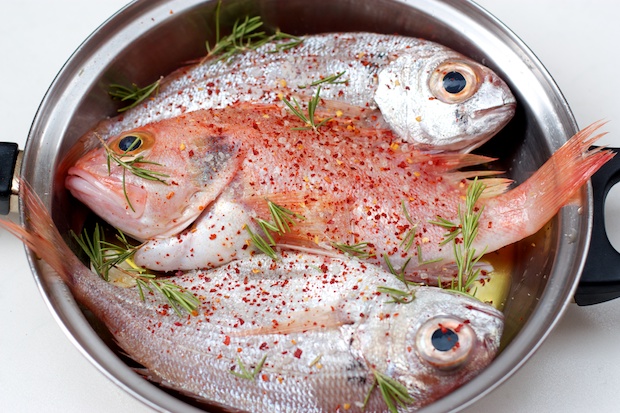 ROASTED FISH FROM VIS
Preparation time: 5 minutes | Cooking time: 30 minutes
(Serves 2)

2 pounds of fish already cleaned (2 stone basse and 1 scarpena)
3 cloves of garlic
1 sprig of rosemary
3 tablespoons extra virgin olive oil
chili pepper
salt
In a frying pan that can hold the fish, pour the oil and garlic cloves.
Place the fish, the spring of rosemary, salt and a little pepper.
Put the pan on the stove at maximum temperature. When it begins to fry cover and lower the heat to low and simmer for 15 minutes.
Turn the fish over and cook on the burner covered for another 15 minutes.
Serve immediately after it is filleted to free it from bones.