This post is also available in: Italiano
I often disregard the really simple recipes I put together from things I have in the fridge.
However, my sister was with me on New Year's Day and I made this salad for her. The next day she sent me a picture of the same salad that she had recreated, "It was just THAT good, I would have never though to put those ingredients together," she said.
After cooking for so many years, I think I've developed a natural inclination for understanding which flavors go well together. Salty (green olives) sweet (dates, lettuce, balsamic vinegar) fat (pecans) and a little bitter (radicchio and radishes).
Try it for yourself and let me know what you think!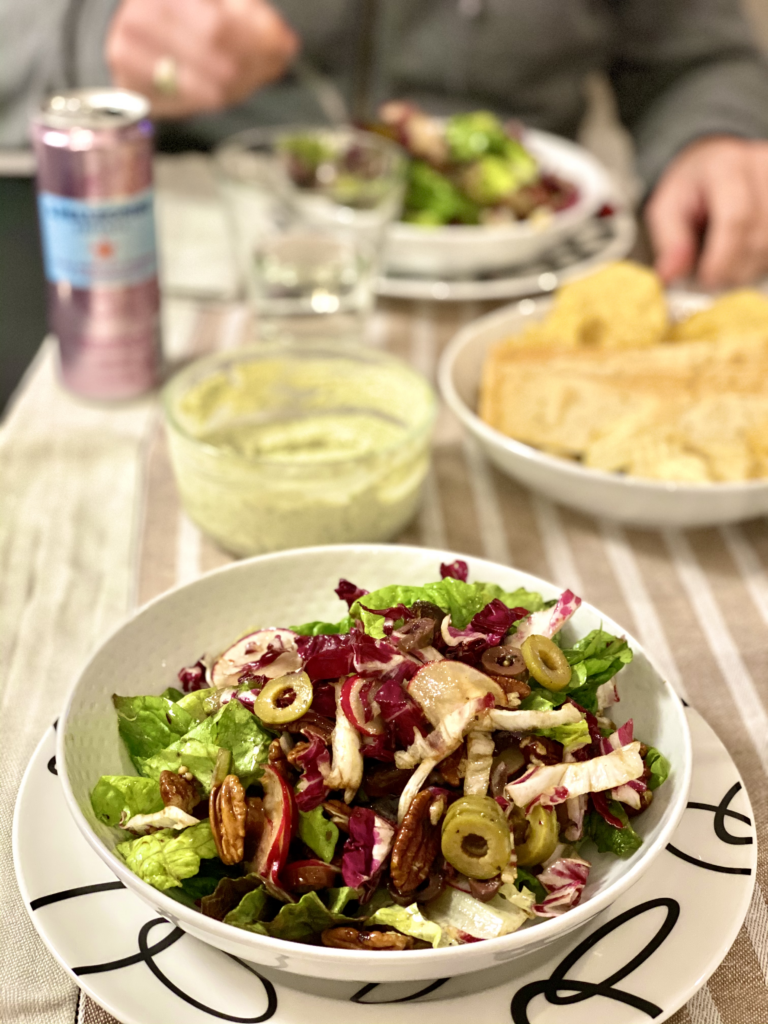 The Salty Sweet & A Little Bitter Salad
Course: Appetizers
Ingredients
1 head of red radicchio

5 dates

1/4 cup of toasted pecans

1/4 cup of green olives (without pits)

3 radishes

balsamic vinegar

Extra virgin olive oil

s&p
Directions
Wash and cut the lettuce and radicchio into pieces and add them into a large salad bowl
Thinly slice the dates, olives and+ radishes with a knife and add them to the salad bowl
Toast the pecans on a pan over the fire until they are fragrant
Season with a good balsamic vinegar, extra virgin olive oil, salt and pepper (with the condiments I go light and then taste)