This post is also available in: Italiano
Pastry dough can be used to make lots of different recipes, from cookies to pies to cakes that are basic or more complex and sophisticated. It's important to practice so that you can prepare the dough in the best possible way in a short amount of time.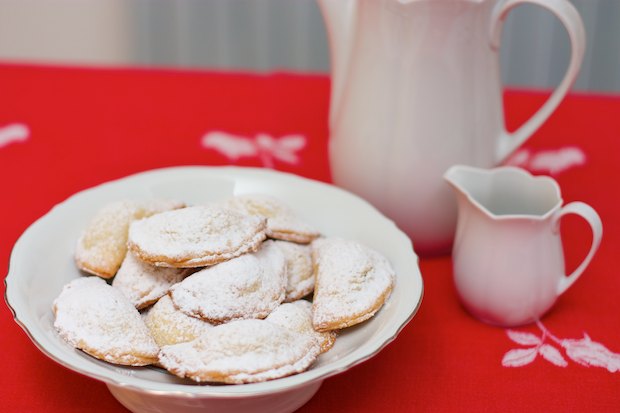 One fact remains, pastry dough will be more crumbly if it is not to overworked or too warm. The basic ingredients are: flour, butter, sugar, and egg yolk. You can add these to other elements that change the texture and taste. Together we will discover many possible variations in future recipes.
This recipe is born from the idea of using a mele cotogne (quince) jam picked from a tree in my garden. The jam was prepared my sister's mother-in-law. She is a true artist in this field. If you can not find quince jam, you can also use apple or pear.
These cookies go well with coffee or tea and sweets and can work well if you want to offer them with greeting cards during the Christmas period. The ingredients listed in this recipe prepare 40 small cookies and the preparation and cooking time takes into account this number. If you believe 20 cookies are enough, cut the recipe in half and it will naturally take less time.
ALMOND CRESCENTS
Preparation time: 60 minutes | Cooking time: 15-20 minutes
(For 12 people)

2 ½ cups of flour (type 00, cake flour, or all-purpose flour)
2 sticks of butter
2 egg yolks
1 cup of sugar
1 lemon (grated peel)
¼ teaspoon pure vanilla extract
1 ½ cups of almonds, skin on
1 cup of melecotogne (quince) jam (apple or pear)
2 tablespoons heavy whipping cream
salt
½ tablespoon cold water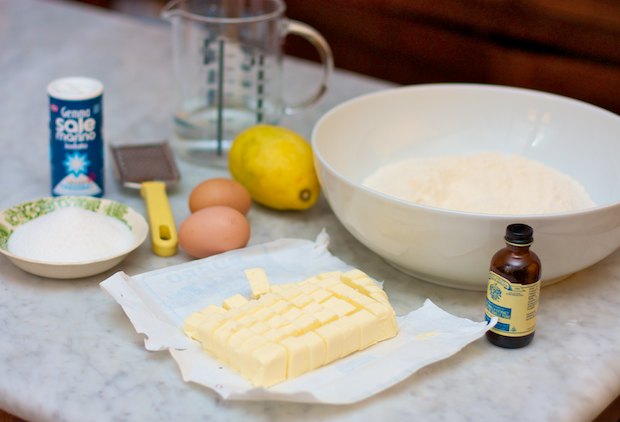 TO PREPARE THE PASTRY:
While it is still cold, add the flour and the butter to a bowl. Then add in grated lemon zest, a little salt, and vanilla. Soak the mixture quickly so that the flour is blended with the butter, this will develop lots of little crumbs.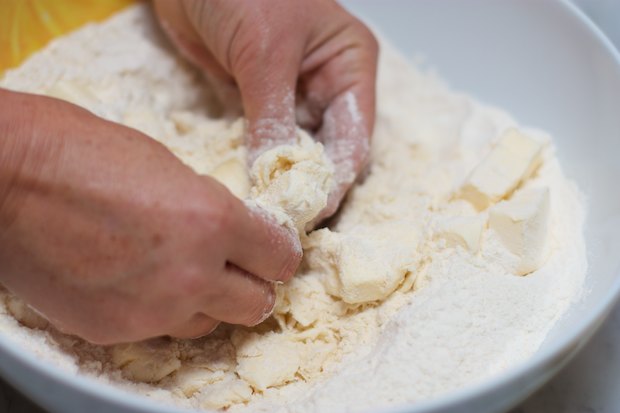 Add the sugar, egg yolks, and cold water.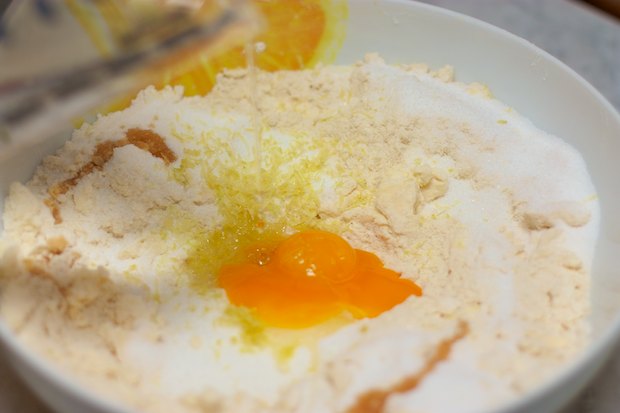 Mix quickly to form a ball.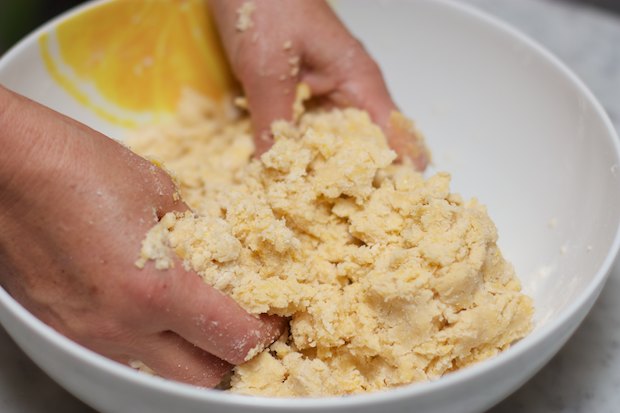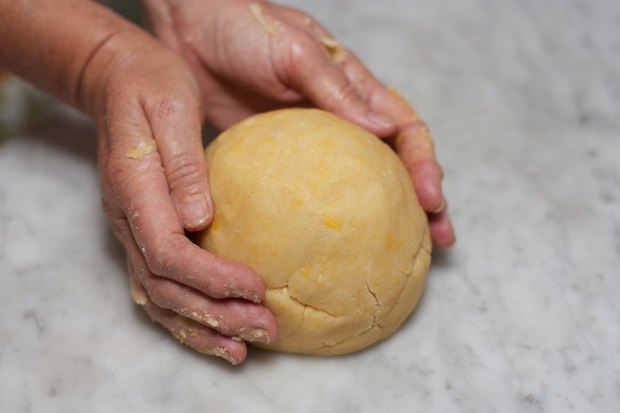 Wrap the dough in plastic wrap and let rest in a cool place for at least 30 minutes.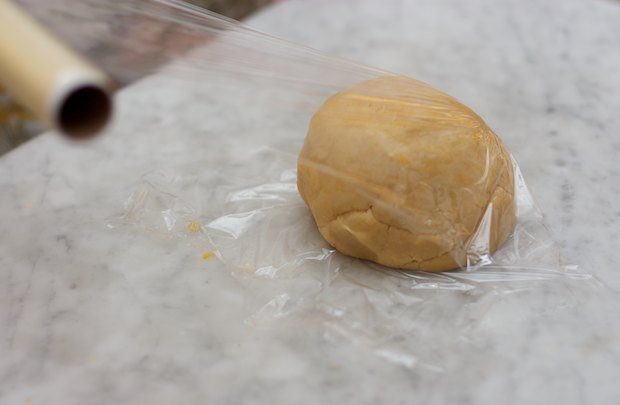 MEANWHILE PREPARE THE FILLING:
Add the jam into a bowl, chop the almonds, and add them to the jam with the cream, and mix well.
Preheat oven to 350°F.
Divide the dough into three parts, put one hand between two sheets of plastic wrap, and roll it out with a rolling pin until it is thin. Plastic wrap facilitates the work because the dough does not stick to the table or rolling pin.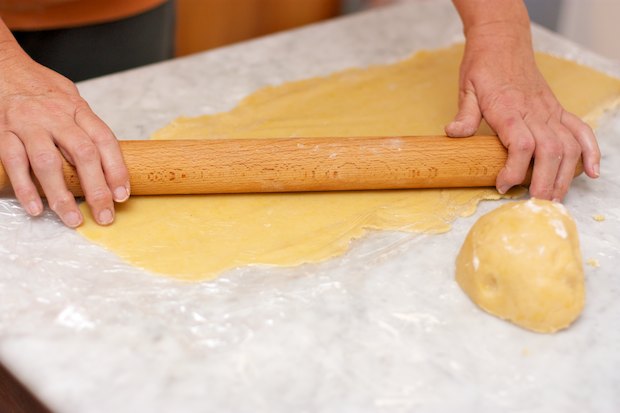 Make lots of circles with a cookie cutter or glass.
Add a teaspoon of filling.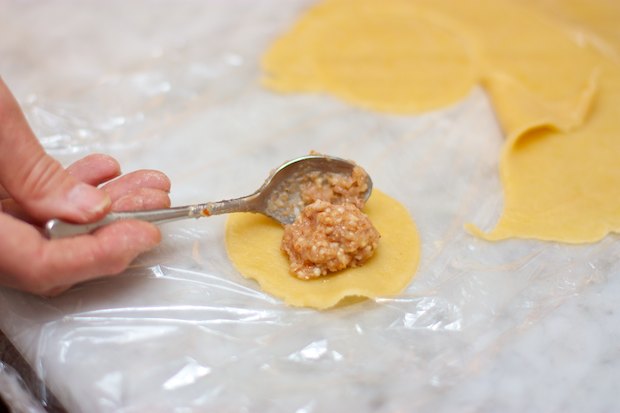 Fold the pastry in on itself forming a crescent. Press the edges to seal.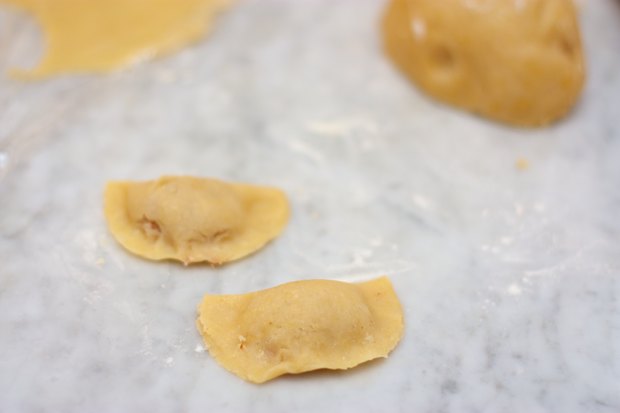 Bake on the oven plate for 20 minutes at 350°F. The crescent moons should have gilded edges. Remove from the oven and let cool. Sprinkle with powdered sugar.